Precision and fluidity are two primary words to describe DJ Clyde Harris' unique style of mixing. Combining concepts of old and new, Clyde brings a fresh take to the art of vinyl spinning. His vast scalability and smooth mixes provide a state of the art performance.
Clyde was born and raised in Philippines—this is where he discovered the love for underground electronic dance music at such a young age. Going to various shows to see local and national DJs eventually got him interested in DJing. He taugh himself how to DJ and a year after highschool he started landing gigs in
Philippines. In 2007 he resided in Guam for 3 years where he established himself as one of Guam's premier DJs, playing at several clubs and at special events. His skill and attention to details are what separated him from many of the DJs on Guam, past and present and he also got himself 'Best Club Dj' nominations for year 2009 and 2010 respectively. In late 2010, he moved to Baltimore to attend music school while he continues to spread his love for music through DJing. His soulful style of smooth blends and music selection have gotten him a steady fan base of Club goers and the respect of his peers in the local Dj scene.
Clyde approaches every mix with the type of passion and creativity that one can only be seen to believe. With an infinite passion for music DJ Clyde Harris aims to expand the realm of mixing and provide a experience that few other can offer.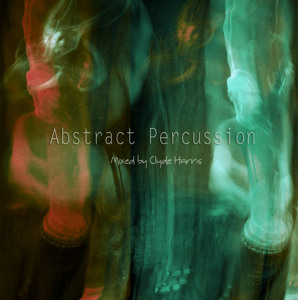 Clyde Harris - Abstract Percussion (Tech House Mix 5:2:2012) by Clyde Harris